Positive thoughts for winter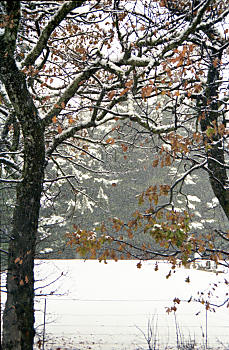 By Pauline Kam

The winter blues has been commonly attributed to the lack of natural sunlight leading to physical and emotional changes. For an avid gardener, this time of year may become more strenuous due to the arrival of winter's early nights and late crisp cold mornings.
Most of you would already have a list of things to complete around the house or in preparation for next season's blooms, however despite the best of intentions, many people may feel like the effects of winter does leave an impact on their energy levels and enthusiasm.
Just because sunshine is taking some time off, and the garden is in hibernation, there are wonderful ways to beat the winter blues this year. I will now share with you a few easy tips to help you brighten up your winter days and nights.
Daily news


Limit your viewing of daily news to once or twice a week. As you spend more time indoors, people tend to be exposed to daily news more throughout the day. The same bad news you hear in the morning is repeated and reinforced throughout the day and often over the next three days. This can lead to a feeling of helplessness or gloominess. So, switch off the radio and TV.

Favourite music


Dig out your favourite records, CDs or memorable musical classics and play them, sing along and dance to the music.

Rubber duckie
Then make yourself a hot chocolate and curl up in bed or the couch. Or Run yourself a warm bubble bath - "Don't forget the rubber duckie."
Give thanks


Think of 5 people who made some part of your life wonderful in the last 10 years. Send an email or write a little note or card to tell them you've been thinking about the wonderful or memorable times you had with them.

and Thank yourself


Write yourself a little letter to thank yourself for all the wonderful things you have achieved in the last 10 years. Put at least 10 points you are thankful to yourself for.
When you do even just one of these, you will be uplifted in ways that will surprise even yourself. So ... Enjoy THIS Winter!!!
---
Pauline Kam of True Essence Hypnotherapy
Web: http://trueessence.co.nz
Blog: http://kampolin.com
Helps you build bridges in your life so that you can move forwards and upwards.