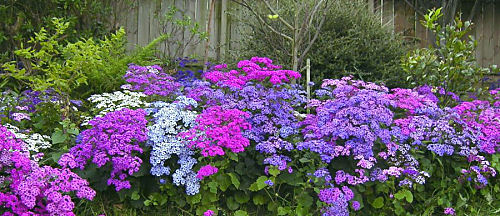 Culture and Germination Notes
Quick links!
---
Bulbs, Corms and Tubers

Plants that grow from bulbs, corms and tubers. [More...]
Alstroemeria psittacina, Bletilla striata, Daffodil, Dahlia, Egyptian Onion, ...
Food Plants

Culture notes for plants grown in the vegie garden and the orchard. [More...]
Alpine Strawberry, Cape Gooseberry, Chilles & Peppers, Chinese Mustard, Coriander, ...

---

Orchids

Culture notes for selected orchids. [More...]
Australasian Hybrids, Bletilla striata, Calanthe, Crucifix Orchid, Orchid culture booklet, ...

---

Trees, Shrubs and Climbers

Culture notes for selected trees and shrubs. [More...]
Cabbage Tree, Fuchsia boliviana, Fuchsia fulgens, Fuchsia paniculata, Hoya, ...

---

Other Ornamentals

Culture notes for selected ornamentals. [More...]
Aquilegia, Balloon flower, Bird of Paradise, Brunfelsia, Ceropegia woodii, ...

Featured Plants

This month: Dragon Fruit
This species of night blooming cactus... [More...]

Last month: Furcraea longaeva
This relative of agaves produces a huge... [More...]

Random Plant