infructescence
The fruiting stage of an inflorescence.
An ensemble of fruits growing on a stem.
A Walk in the Park - Domain Wintergardens
3 July 2011
---
The Auckland Domain is an urban park situated close to the middle of the city. The Wintergardens a collection of display houses and a central courtyard with a water feature. I take the opportunity to visit when I can, enjoying the plants and taking lots of photographs.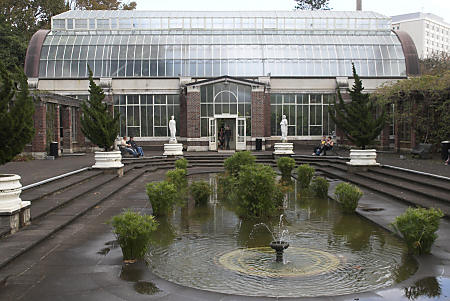 Auckland Domain Wintergardens courtyard and hot house.

Something was watching me as I walked into the cool house...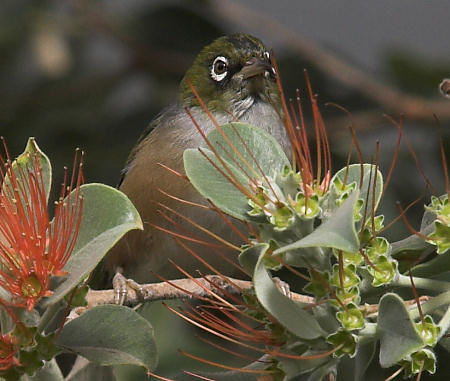 Silvereye or Wax-eye (Zosterops lateralis), a native New Zealand bird.