lithophyte
A plant that grows on rocks or stony soils.
A Walk in the Park - Auckland City Walk
19 August 2011
---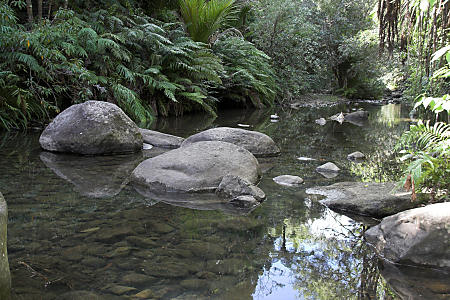 Waitakere Stream

Auckland City Walk is a short loop walk in the Waitakere Ranges, 1.5Km long, suitable for wheelchair and prams, and can be completed at a leasurely pace inside an hour. It is located within the Cascade Kauri Park and is accessible via Falls Road, off Te Henga Road, on the way to Bethels Beach. The walk goes through virgin and regenerating bush and features a few large kauri trees (Agathis australis). This is the largest virgin kauri forest in the Auckland area.
The walk starts at a swing bridge and follows the Waitakere Stream for some distance. The more fit and adventurous can also do the Montana Heritage Trail, an eight kilometre, four hour walk. This track goes through more of the kauri forest.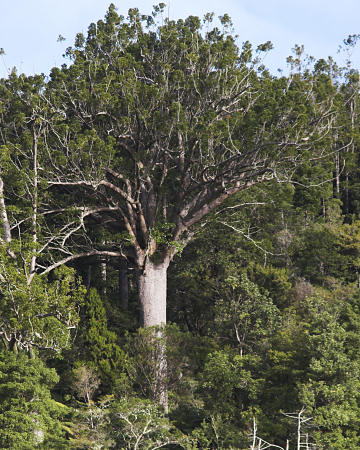 A large kauri (Agathis australis)

Kauri comes from a line of ancient connifers. It is the largest tree in New Zealand, growing to giant sizes. The largest specimens are found in the Waipoua forest reserve, most notably the individuals, Tane Mahuta and Te Matua Ngahere.