Trip to Malaysia
29 May 2011
---
I visited Malaysia in March and though the purpose of the visit wasn't to look at plants, I took the opportunity to explore.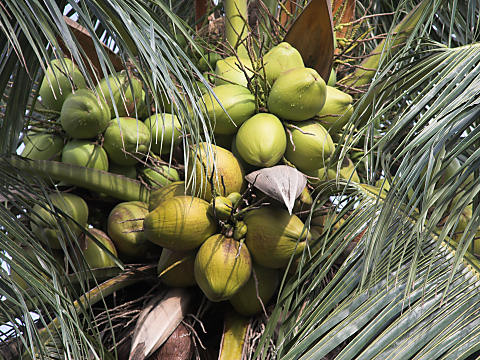 Coconut (Cocos nucifera), a palm commonly grown in Malaysia.
Chamang Waterfall This waterfall near the town of Bentong in the state of Pahang has an enormous volume of water cascading down several tiers. The whirlpools created by the churning water along with the strong current has claimed many lives in past years and there are many signs warning potential swimmers of the danger. The waterfall is at the edge of a Bukit Tinggi forest reserve, an ancient virgin forest that is rich in plant and animal life.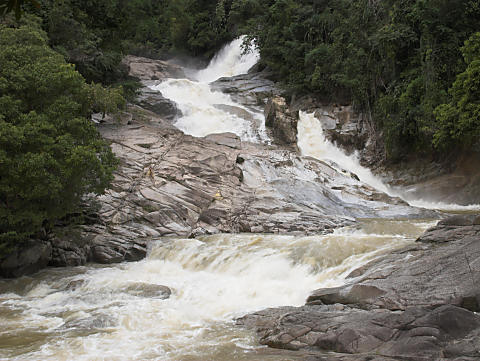 Chamang Waterfall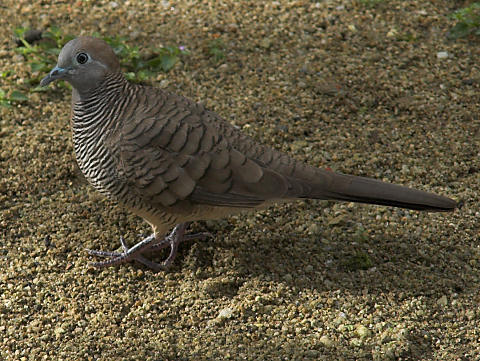 Zebra Dove (Geopelia striata) in Bentong
See also: Birding in Malaysia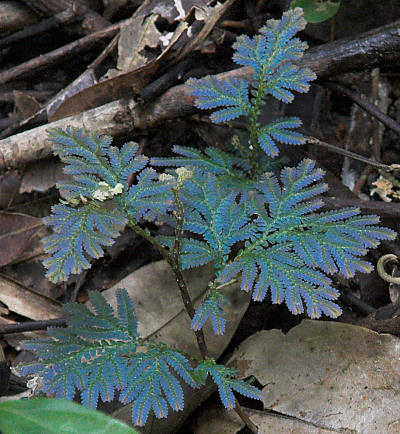 Blue selaginela (Selaginella willdenowii) growing on the forest floor.
Selaginella is a fern-ally that is intermediate between a moss and a fern.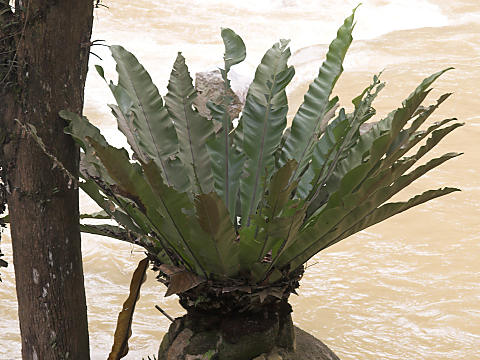 A huge bird's nest fern (Asplenium nidus) by the river. This plant measured 2m across!