stomata
Holes on leaves that allow them to breathe.
A pair of guard cells open and close
each stoma when necessary.
pneumathodes
Patches on orchid roots that remain dry,
allowing the root to breathe.
Flowering This Month
2 July 2011
---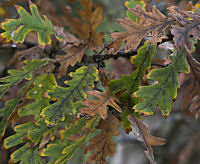 Oak leaves are still green!
Warm Weather
The Indian summer that we had has extended into autumn and winter. It has been so warm and wet that I am begining to think Auckland is in the tropics! Plants that should have died down or go into dormancy are still active and flowering. The oak tree is truly confused. Half of its leaves are brown and have dropped off while the others are still green. The wet has also triggered fungi to sprout, see blog Smell the Fungi.
Spaghetti melon plants are still alive and blooming!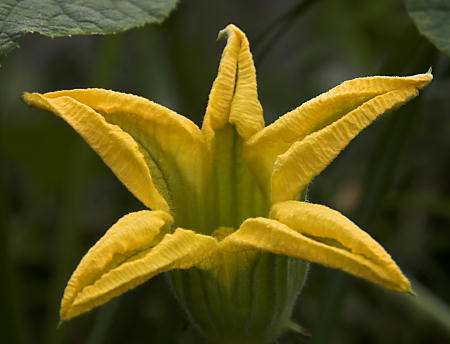 Spaghetti melon male flower, petals do not open fully in the cooler weather.

Tropical hibiscus (Hibiscus rosa-sinensis) is still flowering!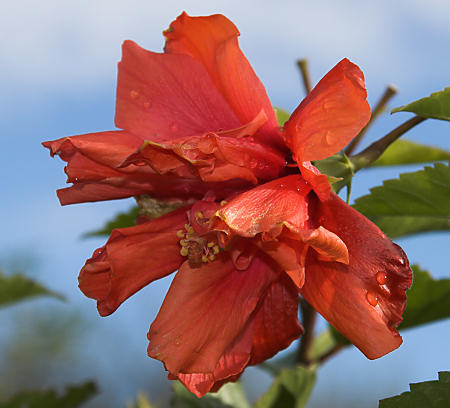 This is an orange double variety - a few of the stamens are flattened to look like petals.