Black Flowers
1 September 2011
---
This blog is inspired by the recent blackout campaign against over priced rugby jerseys, and as a support for the All Blacks.
What is black?
If you ask physicists, they will say that black is not a colour. When there is no light it is black. For the rest of us who live in the real world, black is a dark colour. In the plant world, different parts of a plant can appear black in colour due to the high concentration of different pigments. For example, a very dark red flower would look black. Here are a few examples of black plants.
Hollyhocks (Alcea rosea) is an old staple of cottage gardens. Traditionally they have been red but breeding has resulted in a variety of colours. Here is a dark red, almost black one.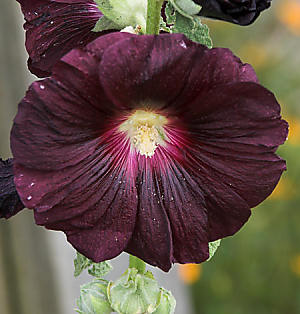 Black Hollyhocks at the Auckland Botanic Gardens.
Sweet peas (Lathyrus odoratus) has also been in cultivation for a long time. Gardeners have selected very dark red forms that appear almost black.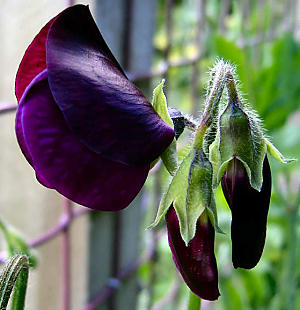 Black Sweet Peas.
Corn poppies (Papaver rhoeas) have been bred to produce many colours. A particularly dark red variety looks almost black.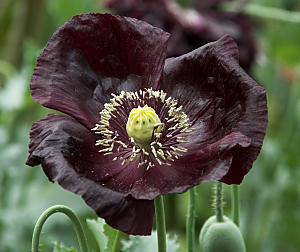 Black Poppy at the Auckland Domain.